---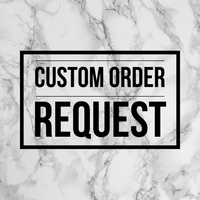 Crafted from high quality Birch plywood. Choose from 1/4" or 1/2".
Tip- Door hangers are typically sized to at least 20" at the largest outer points. 
Shipped unfinished, ready for painting and customization. 

Hangers not included
Larger sizes and additional fonts are available upon request.
*PLEASE ATTACH ANY INSPIRATION IMAGES YOU HAVE.