---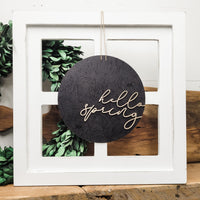 This window was created for our 2022 Spring Mystery Box. As soon as we saw the finished product we new it needed to be added as a permanent item. 
The window is a distressed white and comes with 1 medallion. Additional medallions will be available. 
Built and printed in house by us just for you.